Fill out the form here to get your free ebook copy today!
Volume Ramps Versus Capital Spends
As the automotive industry continues to invest in clean energy, the volume requirements for these vehicles continues to rise. This has caused automakers and tier suppliers to be creative when purchasing capital equipment to manufacture. Many times, the capital is not available for the long-term volume requirement when the product launches. This can create a challenge for the customer, as they want to get the most value for the overall project.
Download our FREE eBook to learn more!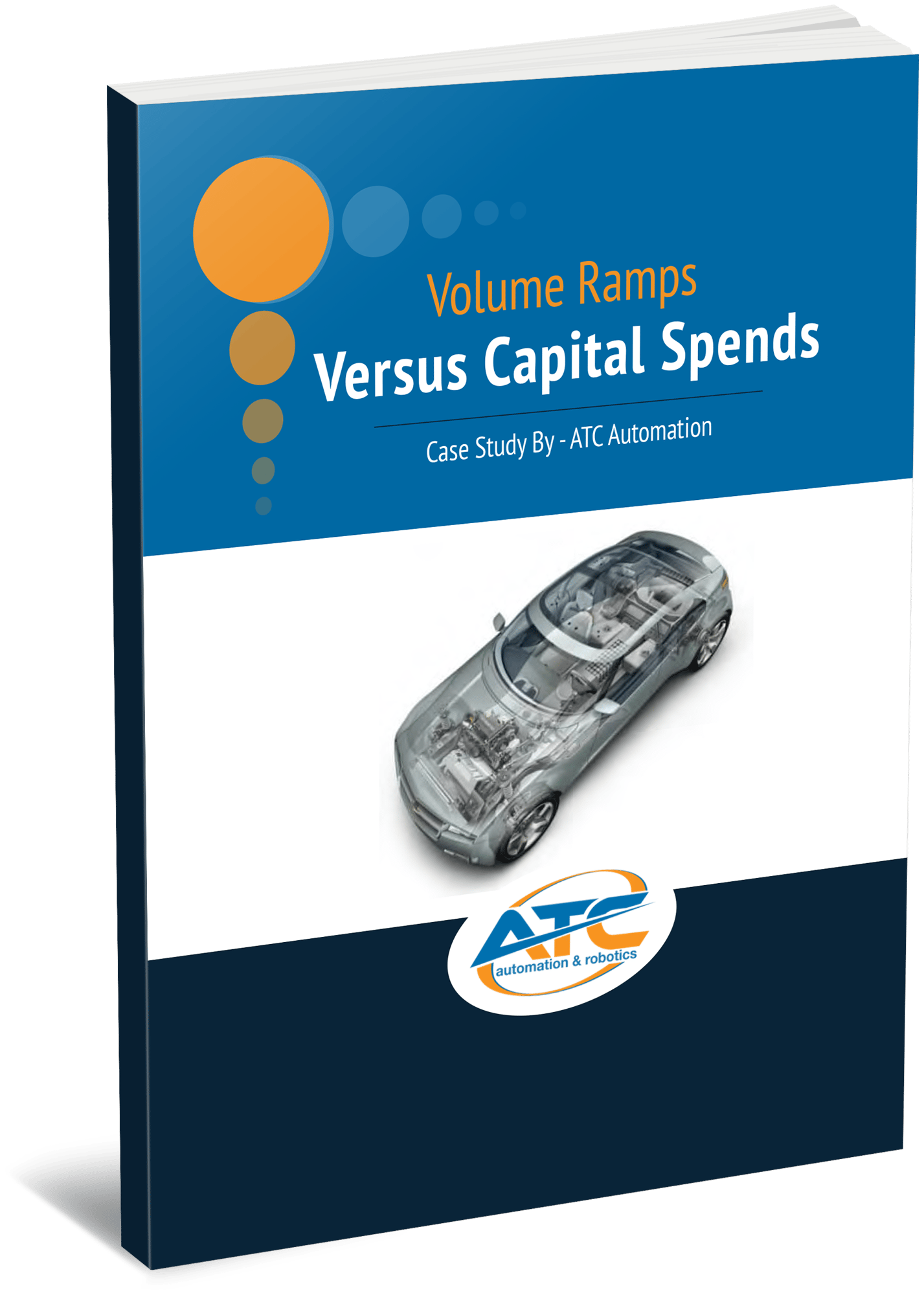 Explore Our Collection of Case Studies,
Discover real-world examples of our automation solutions in action! See some of the challenges our clients faced, the solutions we provided, and the results achieved across various industries. Get valuable insights into our capabilities and envision how we can help your organization reach its automation goals.
Contact us for more information on our manufacturing lines and assembly systems, or request a quote today.